Trastevere the oldest quarter of Rome, where everything "smells" like ages. Trastevere, translated from the Latin (trans Tiberim) literally means "beyond the Tiber". The Tiber river in Rome, and the area is just across the river, on its left (Western) Bank.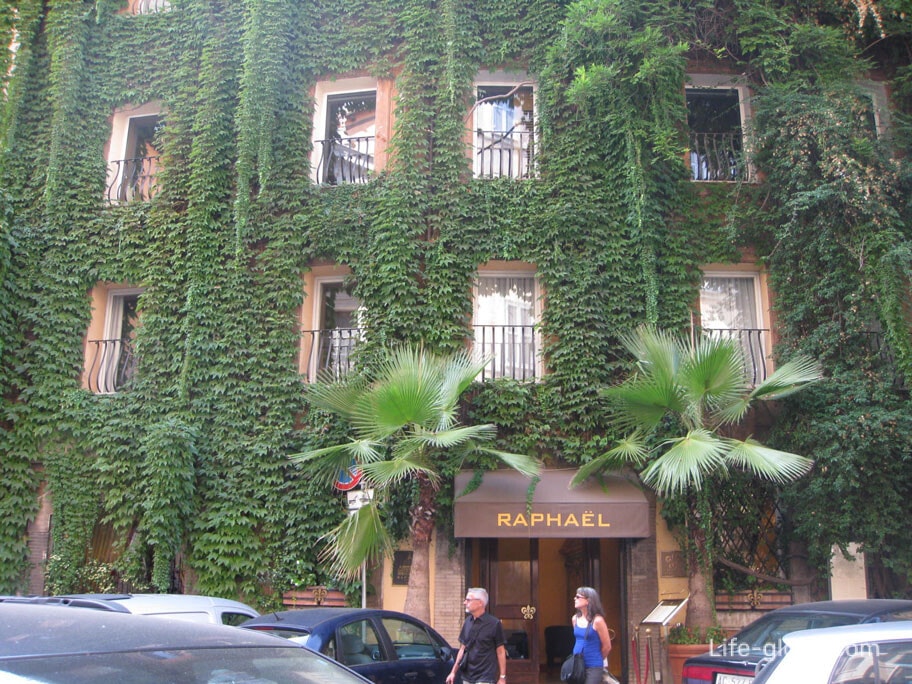 The Trastevere district is the heart of Rome and one of its most romantic districts of the city, which has a special flavor, modesty and shrouded in a certain identity.
To visit Rome and not see the Trastevere area is impossible. If you have not visited this area have never walked through its narrow winding streets, with low glued to each nother historic buildings, not admire its architecture, no snack and didn't drink a Cup of coffee at one of the numerous cafes, then consider that you were not in Rome.
In this area, as nowhere else in the city is the Majestic history of Rome. Here, centuries of history have left their mark on almost every building, so that there is a building each stone.
Interestingly, the inhabitants of Rome living in the area, consider themselves the "true" Romans.
This area once and for all captures the heart with its cobbled streets, delicious smells wafting from the many restaurants, bakeries and cafes, medieval churches, museums, a tiny tent shops and markets in the squares in which there is a lively trade of all sorts of things, honey, cheeses, sausages, vegetables, fruits and other Goodies.
In 7-5 centuries BC, the area of Trastevere was captured by the Romans with the aim of expanding trade and for complete control of the waterway on both sides of the Tiber. In the middle ages in Rome settled mainly by fishermen and immigrants, this district was one of the greatest working-class area of Rome, preserving their culture and traditions. In 70-80 years of the last century, the area began to enjoy great popularity among the Romans a middle-class quarter of Trastevere has been inhabited by workers of all professions and specialties. In those years the area has gained its popularity not only among locals but also among tourists.
Despite its rich history, Trastevere still retains its charm and medieval architecture, characteristics and traditions. Due to this quarter looks a little different than the rest of Rome, which we used to see on photos and pictures.
How to get to Trastevere in Rome
The Trastevere district is situated South of the Vatican, on the Eastern slope of the Gianicolo hill.
From the Vatican city and the main sights can be reached on foot in 10-15 minutes or take trams number 3 and 8, the bus line "H", as well as metro line B.