The Church of St. Mary (Santa Maria de Montalegre / Esglesia de Santa Maria de Montalegre de Barcelona) is a church in the old city of Barcelona, which is part of the architectural ensemble of the House of Mercy (Casa de la Caritat / Casa de la Caritat), which now houses a cultural complex.
The Istria of the complex and the church dates back to the move to Barcelona in 1362 of the canons of the community of nuns of the Virgin of Montalegre or Joy (de l'Alegria / l'Alegria), who arrived in the city from Alberg La Conreria in Tiana.
The community has built a new monastery in Barcelona.
In 1593, when the Order of the nuns of Santa Maria de Montalegre was "dissolved", the monastery became the Episcopal Seminary of Our Lady of Montalegre in the city of Barcelona. On October 8, 1802, King Charles IV founded the House of Mercy in these buildings.
The construction of the church was carried out in 1901-1902 on the site of the old chapel. The opening of the shrine took place to commemorate the centenary of the House of Mercy.
During the Spanish Civil War, the church was damaged and used as a hospital and grocery store. Then the restoration of the shrine was carried out, and the opening took place in 1940. In 1952, on the occasion of the 150th anniversary of the Casa de la Caritate and the 50th anniversary of the church, the current image of the presbytery, created by Jaume Busquets y Mollera, was installed.
Today the church has a Roman cross in the plan. It stands out with rosette windows and a monumental arched portal (entrance).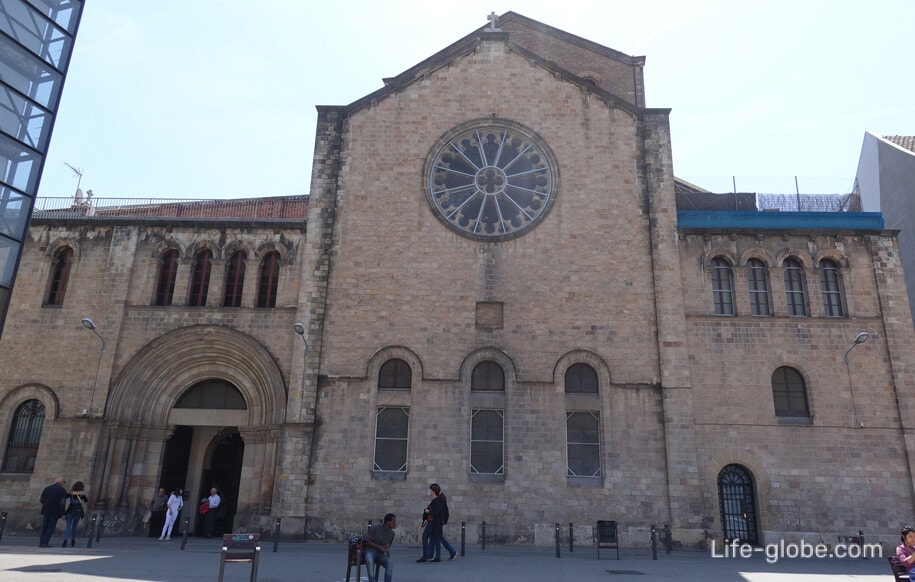 Casa de la Caritat is a renovated complex of buildings in a modernist style with a courtyard.
The premises currently house a cultural complex consisting of various institutions.
At the corner of Montalegre and Valldonzella Streets, a stone image dating from the late 14th or early 15th century and known as the Virgin of Joy or Our Lady of Montalegre is placed in the wall of the complex.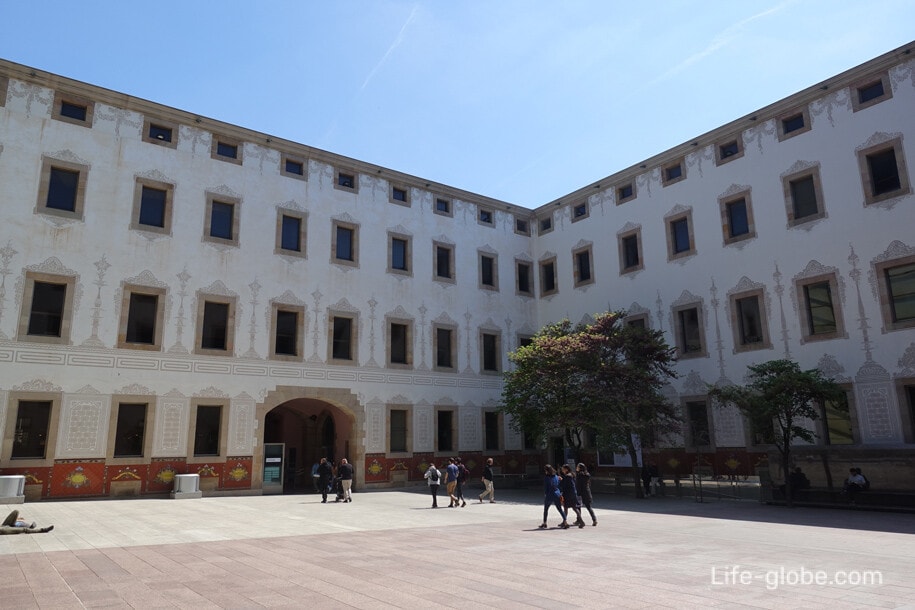 Practical information
The church and the former monastery complex are located in the old city of Barcelona in the subdistrict of El Raval, at: carrer de Valldonzella, 13, 08001 Barcelona.
Coordinates of the church: 41°23'02.0"N 2°09'57.0"E (41.383889, 2.165833).
Website: montalegre.
All accommodation facilities in Barcelona, including in the city center, near beaches and more remotely from those, can be viewed and booked here