Cala Blava Beach, also known as Cala Mosca or Cala Mosques (Playa Cala Blava / Platja Cala Blava, Playa Cala Mosca or Playa Cala Mosques) is a small bay beach located in the municipality of Llucmajor, in the eponymous residential village (urbanization ) Cala Blava, in the southwestern part of Mallorca.
Cala Blava is situated at 15 kilometres from the centre of the capital of the island Palma and 3 km from the resort town of El Arenal.
Cala Mosca is located between low rocky slopes, offering spectacular vidina of the Bay of Palma, making the beach and surrounding area very picturesque.
The beach is about 30 meters, and its average width is 20 meters.
On the way to the beach via stairs.
On the beach, pale sand, and there is some seaweed and stones. Sea water is clean, the bottom is mostly sandy, slope in a shallow sea depth is gradual.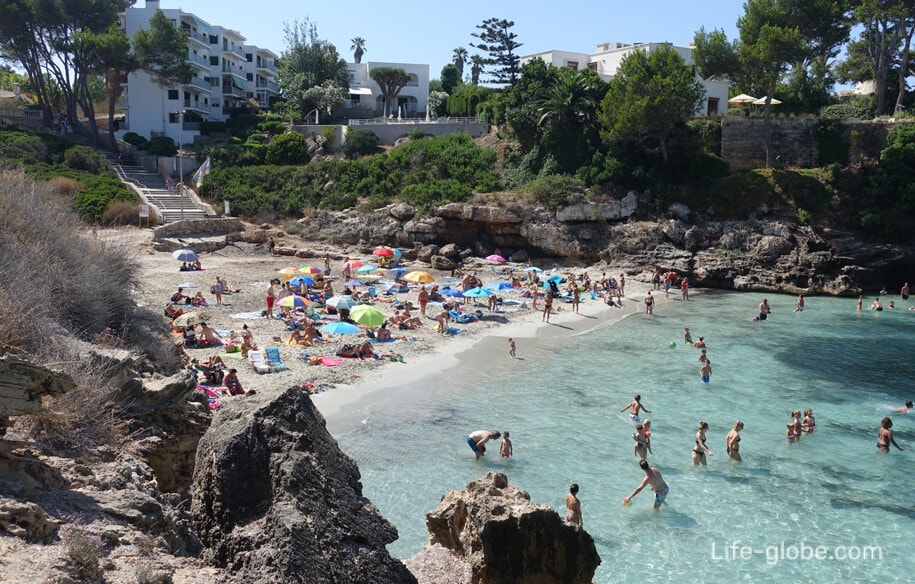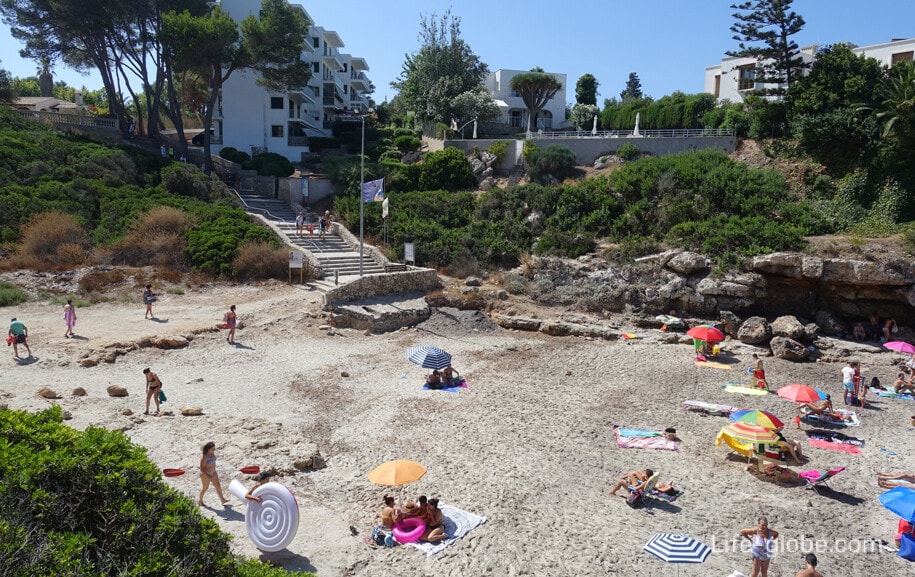 Videos of Cala Blava
On both sides of the beach, along the coast there are rock formations, which are also used as places for a beach holiday and an alternative to the sandy shores.
The North coast from Cala Blava
The South coast from Cala Balva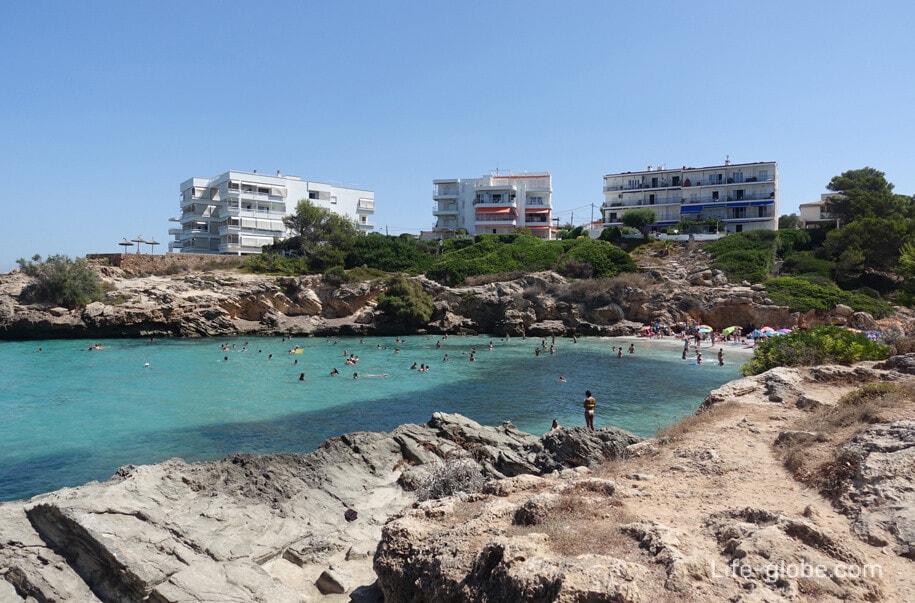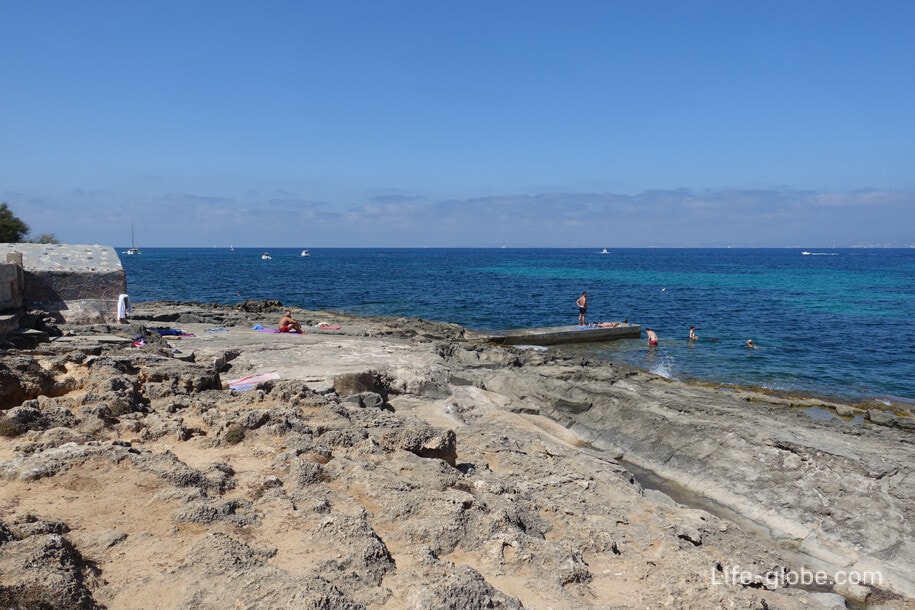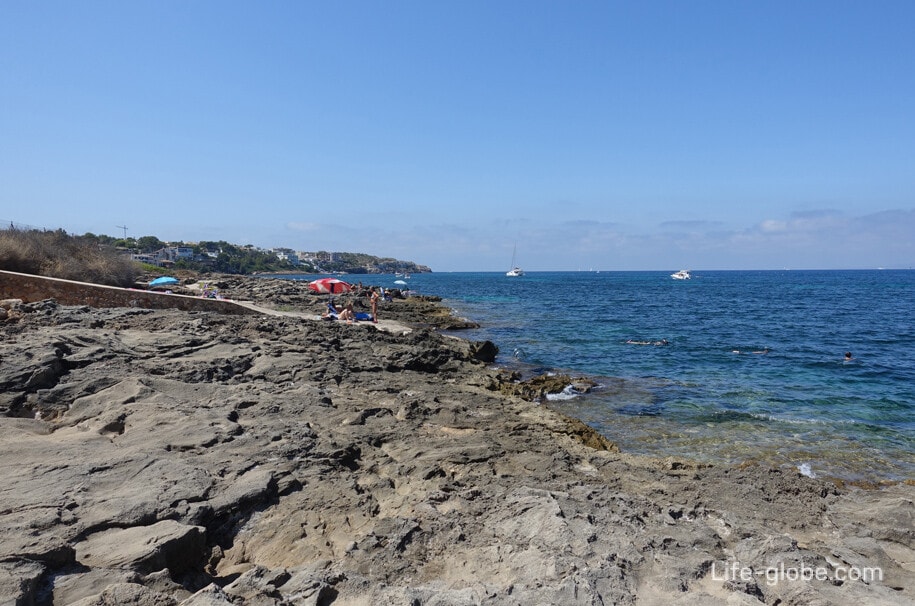 How to reach Cala Blava: taxi; car; bus:
- from Palma: No. 23, 520; to S'arenal №№ 15, 25, 31, 500, 501 and 502, No. 530 only in summer;
- from the airport: No. 21 and А51до S'arenal, or through the center of the Palm - first on the bus # 1, and then in Cala Blava.
The beach of Cala Blava on the map
Where to stay near Cala Blava
The holiday home Can Ferro with garden and year-round outdoor pool.
From the Windows overlooking the pool.
In the house: 3 bedrooms, TV, kitchen with a dishwasher and a microwave, a washing machine and 2 bathrooms with a bath. Link to the holiday home

Apartments Cala Blava 2 with a terrace and free Wi-Fi.
In the apartment: 3 bedrooms, a flat-screen TV, kitchen and washing machine. The link apartments

Villa Lirica offers a shared lounge, barbecue facilities, a terrace and free Wi-Fi.
From the Windows overlooking the pool.
Villa: 5 bedrooms, a flat-screen satellite TV, a kitchen with a dishwasher and a microwave, a washing machine and a bathroom with a bidet. Link to the Villa

All accommodation facilities on Mallorca, including Cala Blava, you can view and book here