The old born market, opened in 1876, was the first major cast-iron building constructed in Barcelona.
The building served as a market during the 95 years, which can be divided into two periods: first, the local market for district of La Ribera, and then, in 1921, the main wholesale market of fruits and vegetables in Barcelona.
Now, the old market of El born was transformed into a cultural center El born (El Born Centre de Cultura i Memòria) is one of the attractions of the "old" part of Barcelona and tourist destinations of the city.
El born centre - covered area (essentially a big hangar), in which are workshops, hold exhibitions and cultural events, there are also souvenir shops and a few shops. The centre was opened to visitors in 2013.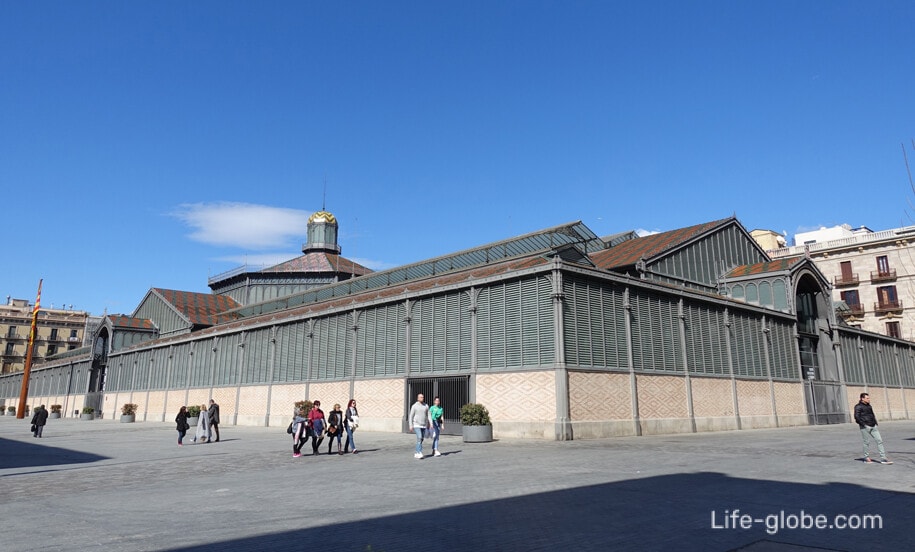 Of particular interest among the guests of the city is the part of the center, which is located in the archaeological site with the remains of houses and streets of Barcelona, from the Roman period until the early 18th century: Laundry, drainage, channels, cisterns, fountains, wells, toilets and the remains of other buildings. Also, in the permanent collection of the cultural center includes many objects found during the excavations.
After the siege of Barcelona, the district suffered from order binding to demolish more than 5000 houses, for the construction of the Citadel and use of the surrounding neighborhoods. Thereby forcing the owners to demolish their home.
In the mid-19th century, when the fortress lost its military significance and was resolved, began the development of the surrounding area. On the site of the fortress and the surrounding area was formed Ciutadella Park, and much later the center of El born.
Archaeological excavations of the cultural center El born, which is Testament to city life and consequences of war (1714), were excavated around and within the old born market.
Practical information
Location and address of the cultural center of El born in Barcelona: cultural centre in the Old town of Barcelona, in the historic district of Sant Pere, Santa Caterina and La Ribera, near the French station and Ciutadella Park, at the address: Plaça Comercial, 12, 08003 Barcelona.
Visit the center of El born in Barcelonato visit the site by yourself, admission is free, or as part of a tour group for a fee.
Official website of El born centre in Barcelona: elbornculturaimemoria