Porto Pi Beach (Playa de Porto PI) substitutes belogorodsky beach with minimal beach infrastructure.
On the beach large light sand, sometimes mixed with pebbles, the quantum there are lumps and boulders, both on the beach and in the water. Sea water is clean and clear.
The beach is surrounded by cliffs and thick vegetation, which makes it very picturesque. Separated by rocky ledges extending into the sea on several small sections, between which is fitted the trail.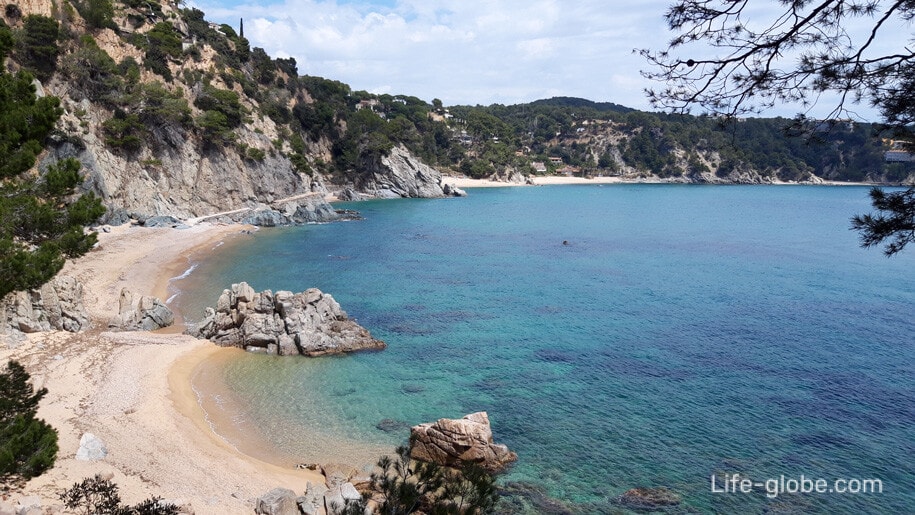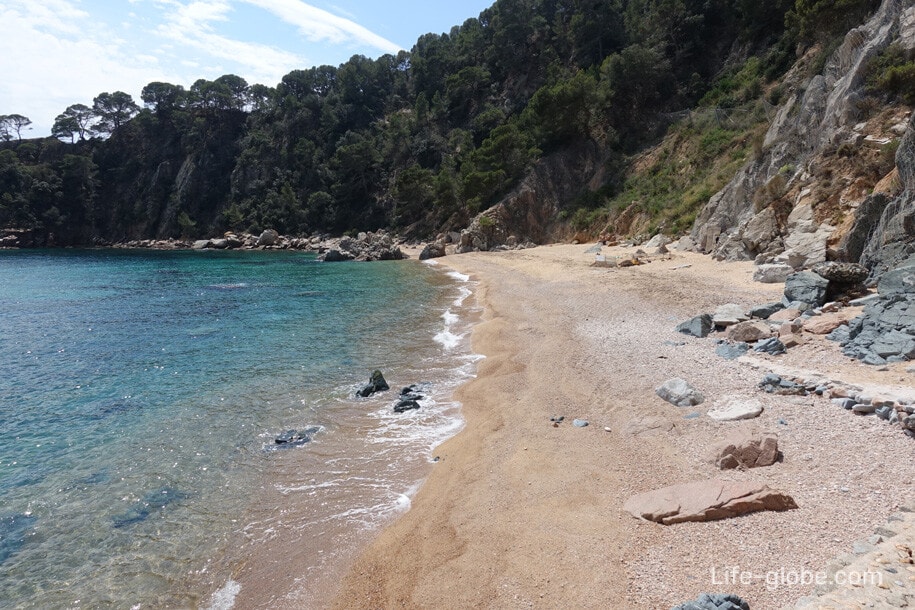 The beach of Porto PI remotely from the centre of Tossa de Mar, to the West along the coast, at a distance approximately 4.5-5 miles from the centre of the city, among the hills and rocky coast.
Access to the beach is not so easy, from the center of Tossa de Mar can be reached by car, a detour from the main road and then walk through a nearby beach Lorell (car rental Spain), accessible by sea or on foot, overcoming the hilly areas along the rocky coast.
The beach of Porto PI is adjacent to the beaches Lorel. Read more about beaches Lorel...
Where to stay near Plage de Porto PI
Villa Santa Mopsa with sea views, patio, private Parking, 4 bedrooms and a kitchen with a dishwasher, oven and coffee machine.
Villa Casa Roja with air conditioning, an outdoor pool, a patio, barbecue facilities, a terrace, a kitchenette with a dishwasher, microwave and refrigerator, a living room with a Seating area and a dining area, 5 bedrooms and 5 bathrooms with bidet and shower.
Danlux madronos Villa with garden, swimming pool, free Wi-Fi, 13 bedrooms, 5 bathrooms and a fully equipped kitchen with a dishwasher, microwave and washing machine.
The house features Three-Bedroom with sea view, 3 bedrooms, a living room and a fully equipped kitchen with a microwave and a refrigerator.
Holiday home Elena with a terrace, barbecue facilities, 2 bedrooms, a kitchen, a flat-screen TV, a Seating area and a bathroom.
All accommodation in Tossa de Mar you can view and book here