The Basilica of San Francesco or Saint Francis Basilica (Basilica di San Francesco) is a historic and one of the largest churches in Bologna, the facade overlooking the homonymous square of Saint Frances (Piazza San Francesco).
Founded in the 13th century, since the Church was the property of the Franciscan monks. Members of the community arrived in Bologna in the early 1200-ies when the city moved Quintavalle Bernardo, one of the first disciples of St. Francis. St. Francis of Assisi joined his students in Bologna a few years later.
Basilica built by the Franciscan community between 1236 and 1254 years, the main structure of which was finally completed in 1263, is the first Italian example of Gothic style of French origin.
During the occupation of Italy by the French revolutionary army in 1796, the Church was desecrated and plundered the monastery Church was captured and used by occupying forces as a barracks. For religious use, it was repaired in 1842, but later, during the Second Italian war for independence, was captured and was used as military warehouse. In 1886 the complex was returned to the Franciscans. The restoration of the Church to its original form was performed under the supervision of Alfonso Rubbiani, an expert on the restoration, and was completed in 1919.
Currently, the Church is a sort of mix of different styles including Romanesque, Gothic and early Renaissance.
High Roman-Gothic façade has a main portal and is decorated with arched and round Windows.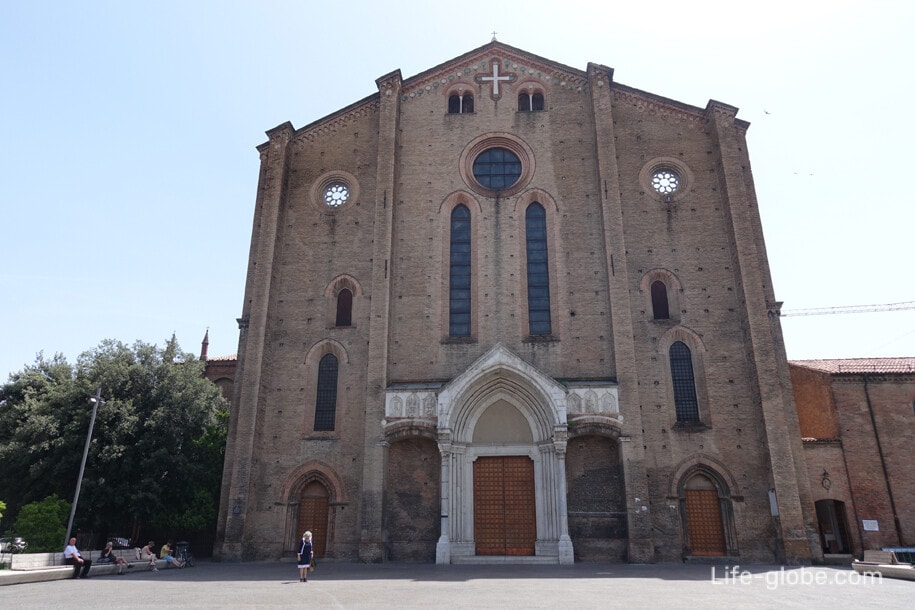 The abode of the dead was erected on the South side of the Church, carrying out the so-called function of the cemetery and holds the remains of the noble funeral chapels and tombstones under the arcade of Glossators (Arche dei Glossatori).
Inside the Church stands a marble altar, surrounded by austere and imposing structure. The altar was created in the period between 1388 and 1393 by the Venetians years of Jacobello and pier Paolo Dal Oil.
In addition, there are several distinctive burial monuments such as the grave of Pope Alexander V, designed by Sperandio (1482), the Romanesque chapel of Muzzarelli and monastery of the 14th and 15th centuries (Convento San Francesco Frati Minori Conventuali).
The monastery is remarkable interior courtyard surrounded by a covered gallery, which offers a flea market.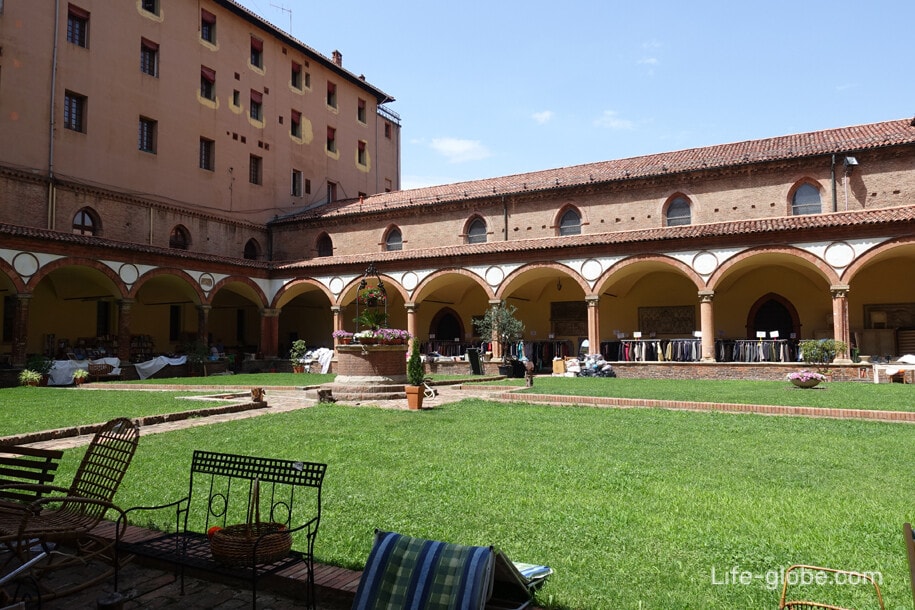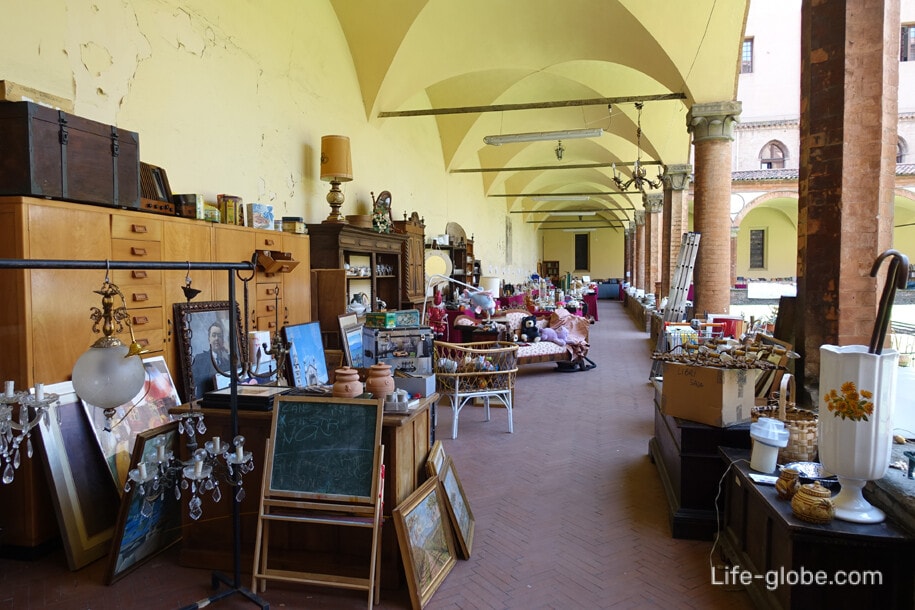 The Basilica, on Malpighi square (Piazza Malpighi), is remarkable for the high column of the Immaculate conception (Colonna Dell'immacolata).
All accommodation facilities in Bologna, from budget to luxury, you can view and book here