The building of the barracks of the 3rd Cuirassier Count Wrangel Regiment or the barracks of the Wrangel Cuirassier Regiment is a historical monument located in Kaliningrad, at 90-92 Proletarskaya Street. The barracks was built on Wrangelstrasse in 1870.
3rd Cuirassier Wrangel Regiment (Kurassier-Regiment Graf Wrangel (Ostprussisches) 3) was founded on April 19, 1717 by order of King Frederick William I, and disbanded in 1919.
The development of military affairs in the 19th century led to the fact that by the end of the century the Second fortification could not protect the city from enemies. Sometime in 1910, even then the former military fortifications of Konigsberg were sold by the Ministry of War to the city administration.
In 1927, the authorities of Koenigsberg purchased an empty barracks building of the Wrangel Cuirassier Regiment from the military department, after which the central part of the barracks was dismantled, in its place lay Zitzelinstrasse (now part of Proletarskaya Street). The Bismarck Lyceum was located in the west wing of the barracks, and the Herder Folk eight-year school was located in the east.
During the fighting in April 1945, the western part of the barracks burned down, and was later dismantled into bricks. The eastern part of the building has survived and has been preserved to this day. Now the premises in the walls of the former barracks are rented out.
In 2007, the barracks building of the 3rd Cuirassier Count Wrangel Regiment received the status of a cultural heritage site of regional significance.
What to see next to the building of the former barracks in Kaliningrad
Upper Lake and The lower lake is a favorite place for walking and recreation among locals and visitors of the city.
The Wrangel Tower is a fortification built in Konigsberg.
The Amber Museum, located in the fortification - the Don Tower.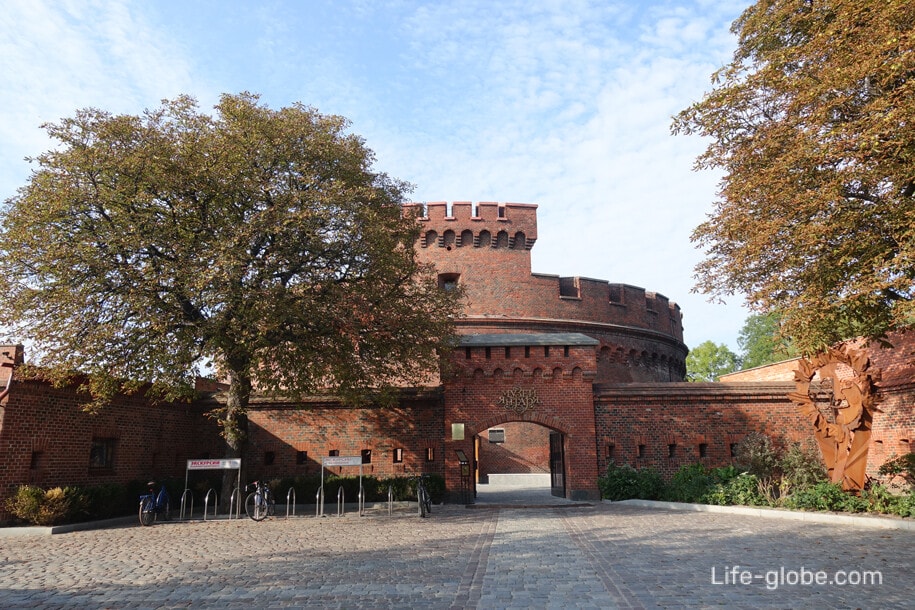 Rosgarten Gate is one of the seven preserved city gates of Kaliningrad.
The Church of St. Alexander Nevsky is an Orthodox church built in a tent-domed style.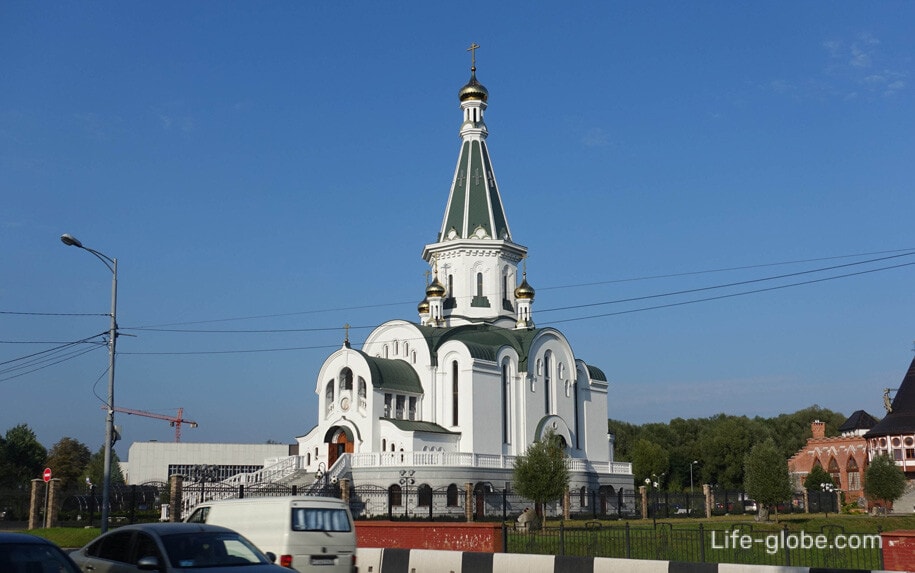 Victory Square is the central square of Kaliningrad.