Street Amerigo Vespucci (Viale Amerigo Vespucci) is one of the most touristic streets of the city of Rimini.
This coastal street is always crowded because it is located in the center of Rimini, just a block above the main beaches of Marina Centro and close to the historic center of the city. Besides, along the streets, abundance of cafes and restaurants, shops and souvenir shops, a tour Desk and shops. And near the street - a large choice of hotels and apartments.
All this contributes to the fact that the street Vespucci at any time of the day is one of the most popular and busiest places in Rimini. Walking here and sopetsya, and after - lunch, dinner or just relax with a drink in one of the many food service establishments.
On the North side of the street Vespucci adjacent to the park Federico Fellini, where he met with the streets Duca d'Aosta and Giulietta Masina. And on the South side of piazza Alberto Marvelli, it does in Viale Regina Elena. Together, all three streets are a fairly long, well-developed part of the tourist center of Rimini.
"The most interesting" starts somewhere from parco Fellini, slightly capturing the Duca d'Aosta street and stretches to the South, capturing approximately one third of the street, Viale Regina Elena, then cafés and restaurants becomes smaller, in principle, as well as strolling tourists.
Street Duca d'Aosta
Street Amerigo Vespucci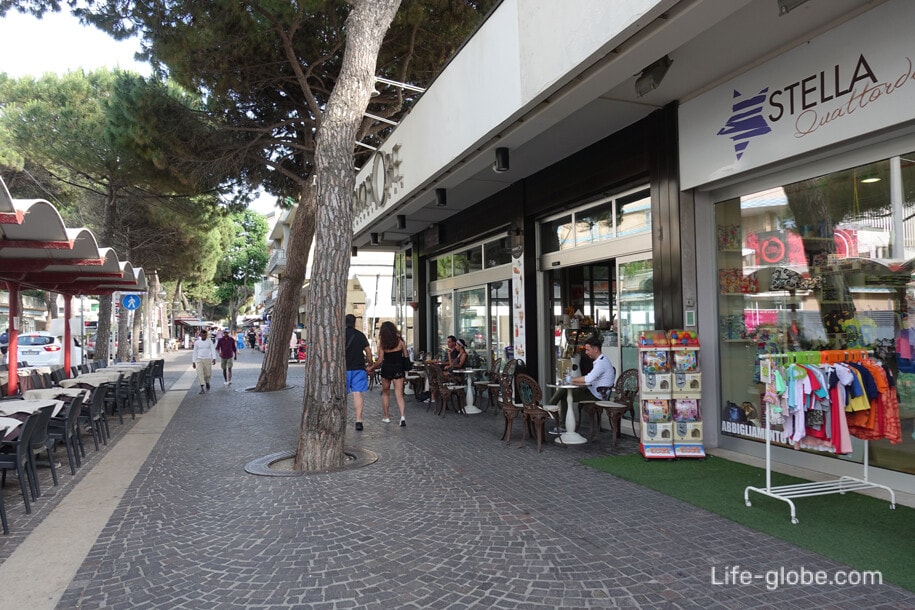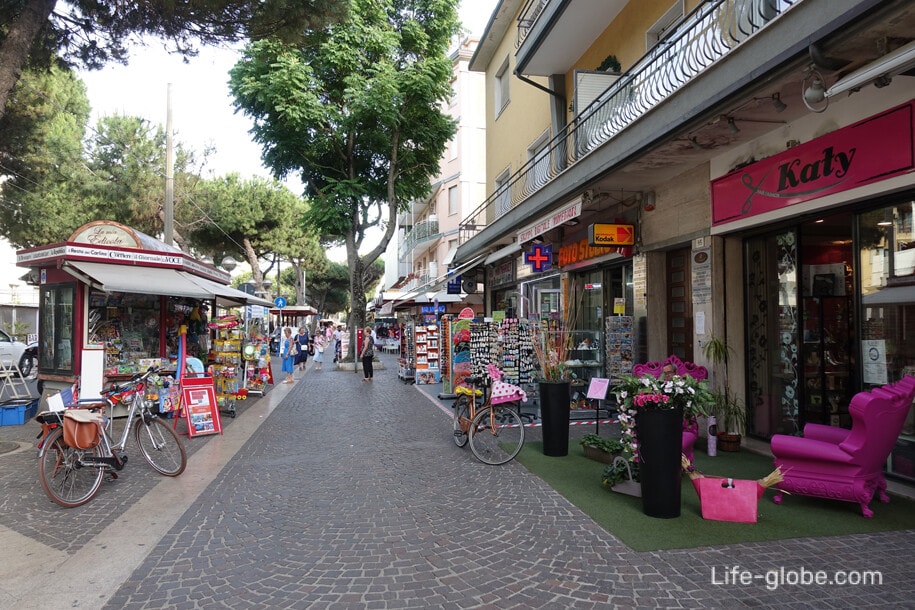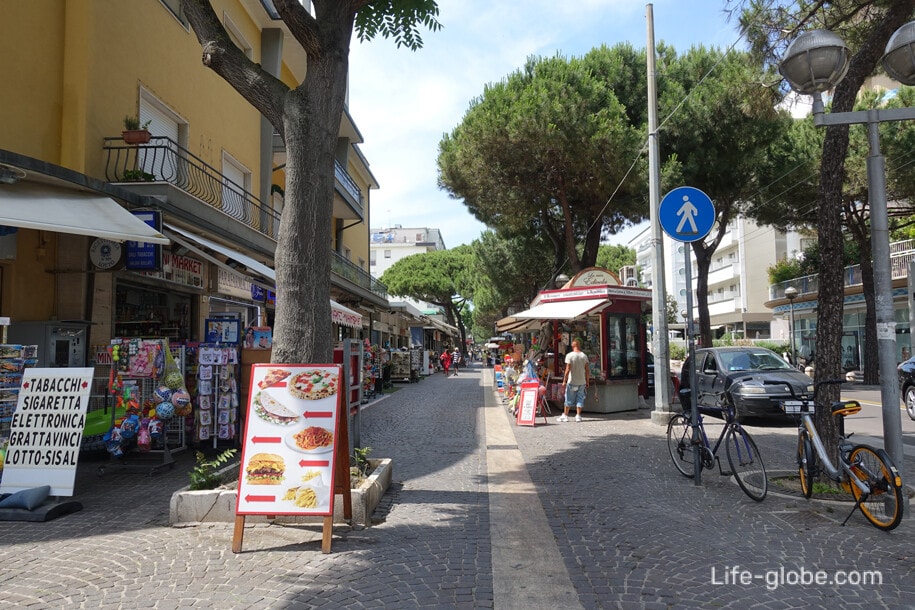 Address: Viale Amerigo Vespucci, 131, is a large Conad supermarket.
Square Alberto Marvelli is the start and end stop, which, by public bus, you can go to San Marino, Milan, Bergamo, etc.
Street Regina Elena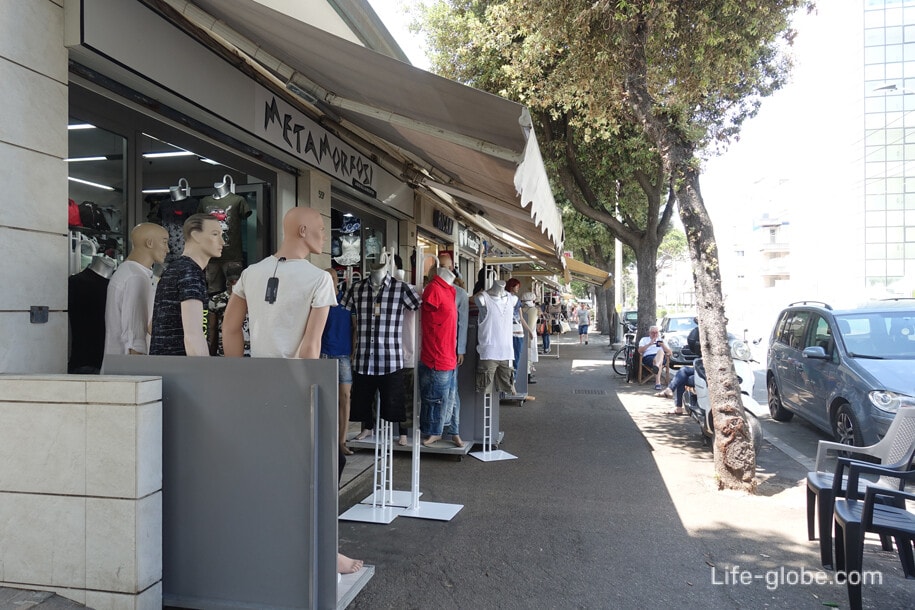 In the beginning of the street, Viale Regina Elena, 7, is the Catholic Church Santa Maria Ausiliatrice. The Church was built in the early twentieth century. In the sixties, after the growth of the tourist flow to the city, the Church structure has undergone some changes: created a new chancel and apse, after which the capacity of the Church has reached 600 people.
Address: Viale Regina Elena, 43, near the southern beaches No. 53-55, is a fairly large supermarket Mare Market.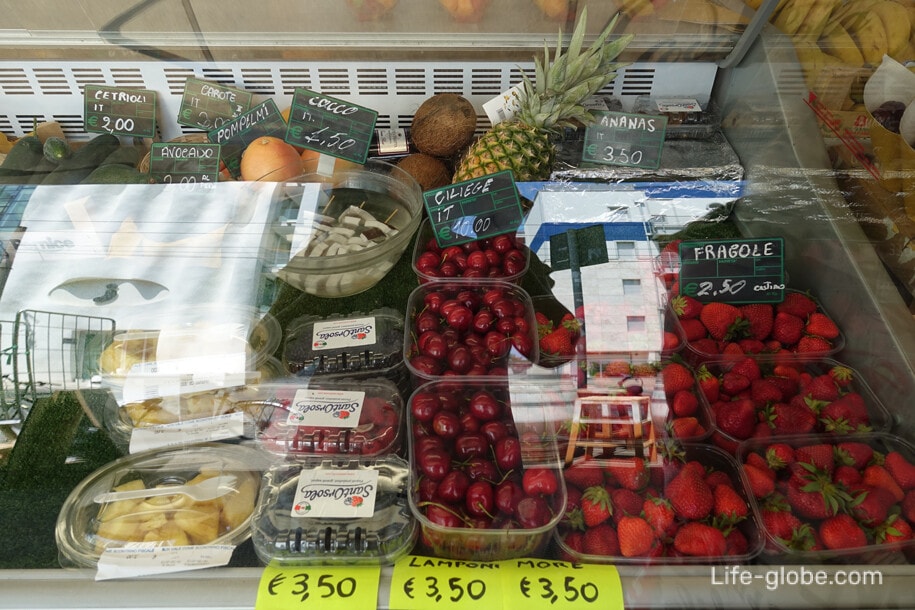 All accommodation facilities in Rimini, from budget to luxury, you can view and book here