Albrecht Dürer Street (Albrecht-Dürer-Straße / Albrecht-Dürer-Strasse) is a street in the old town of Nuremberg, which is the point of many tourist routes around the city.
The street is named after the German painter, engraver and graphic artist Albrecht Dürer (1471-1528), who is considered the greatest artist of the Renaissance period.
Albrecht Durer and his family lived and worked in one of the houses on the street from 1509 until his death in 1528.
Today, this historic house, restored after the destruction during the Second World War, is an architectural monument and the Albrecht Dürer Museum (Albrecht-Dürer-Haus / Albrecht-Dürer-House) is located within its walls.
The two lower floors of the house are built of sandstone, the two upper ones are half-timbered. The half-palm roof has windows facing the street.
Address of the Durer House-Museum: Albrecht-Dürer-Straße, 39. More about the Albrecht Durer House Museum...
Albrecht Durer Street is located in the northwestern part of the historic old town of Nuremberg, on the Sebald side - the north side of the Pegnitz River.
The length of the street is about 160 meters. It stretches in a south-north direction, from Full Street to Tiergärtnertorplatz, which, in turn, is one of the most beautiful squares in Nuremberg. Learn more about Tiergertnertorplatz...
View of Albrecht Durer Street from Tiergertnertorplatz
Along the cobbled and rather narrow Albrecht-Durer-Strasse street, buildings are located close to each other, some of which are historical (now restored), several of which are half-timbered.
The buildings are notable for bay windows, arched windows and doorways, as well as mansard pitched roofs.
Apartments, offices and shops are located in the houses, there are several cafes and restaurants.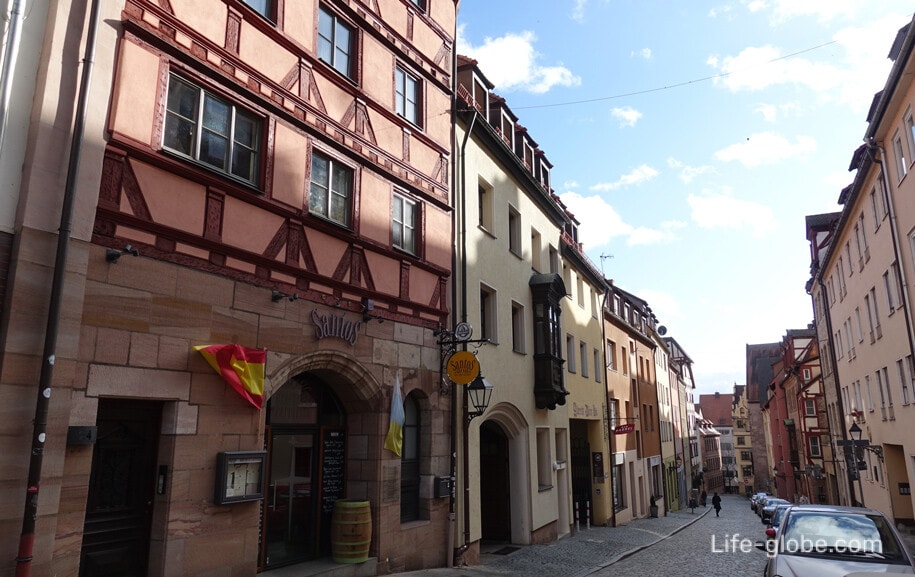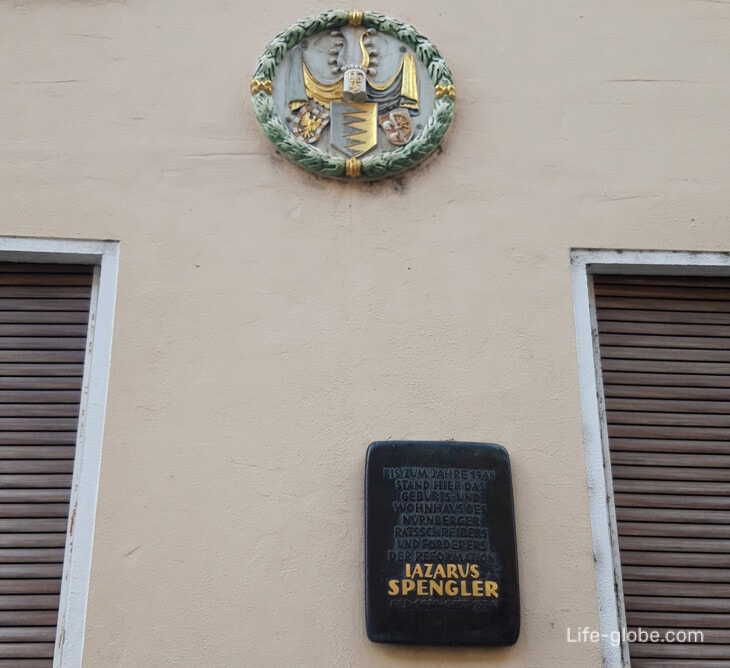 Near Albrecht Durer Street, which means in the old town of Nuremberg, you can stop:
The Dürer-Hotel features a garden, a bistro bar, free Wi-Fi throughout, parking, a fitness center, a sauna and a steam room.
The rooms are equipped with a minibar, a flat-screen TV and a private bathroom.
A buffet breakfast is included in the room rate. Link to the hotel
The Burghotel Nürnberg is located in the most beautiful old quarter of Nuremberg.
The hotel has an indoor swimming pool, sauna, solarium, parking and Wi-Fi.
The rooms are equipped with a minibar. Link to the hotel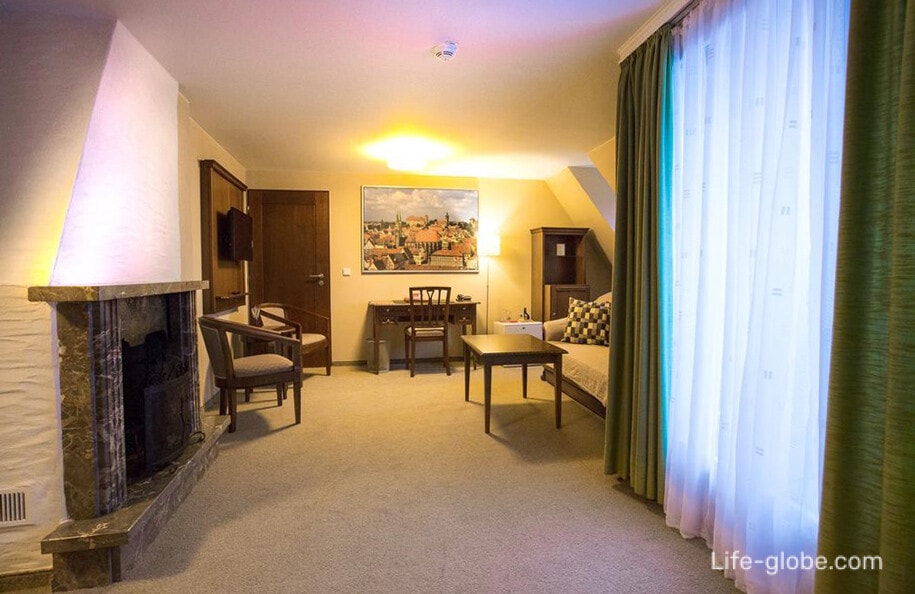 Agneshof Nürnberg is a 3-star hotel with a bar, courtyard, wellness center, free Wi-Fi, private parking, family rooms and buffet breakfast.
The rooms are equipped with cable TV and a work desk. Link to the hotel
Studio Apartment An der Burg, located directly on Albrecht Durer Street.
The apartment features: free Wi-Fi, heating, towels, linen, equipped kitchen, wardrobe. Link to the apartment
All accommodation facilities in Nuremberg, including in the city center and near Albrecht Durer Street, can be viewed and booked here